Introduction to Pattern Making Basics
If you've ever dreamt of making your own clothing or simply desire a better fit from your wardrobe, understanding the fundamentals of pattern making basics is crucial.
This blog post will serve as your comprehensive guide to pattern making basics, empowering you to transform your fashion ideas into reality. Ready to step into the world of fashion design? Let's unravel the magic!
Understanding Pattern Making Basics:
Pattern making is the art of creating templates for the different pieces of a garment. It's a critical step in fashion design, ensuring that clothing fits the human body perfectly. At its core, pattern making involves translating a clothing design into a blueprint that a tailor or seamstress can follow.
Pattern making tools:
First and foremost, let's look at the essential tools you'll need in your pattern making arsenal:
Basic sewing tools: scissors, pins, sewing machine
Drafting tools: ruler, measuring tape, French curve, hip curve
Pattern paper: to draft your patterns
A mannequin or dress form: for fitting your garments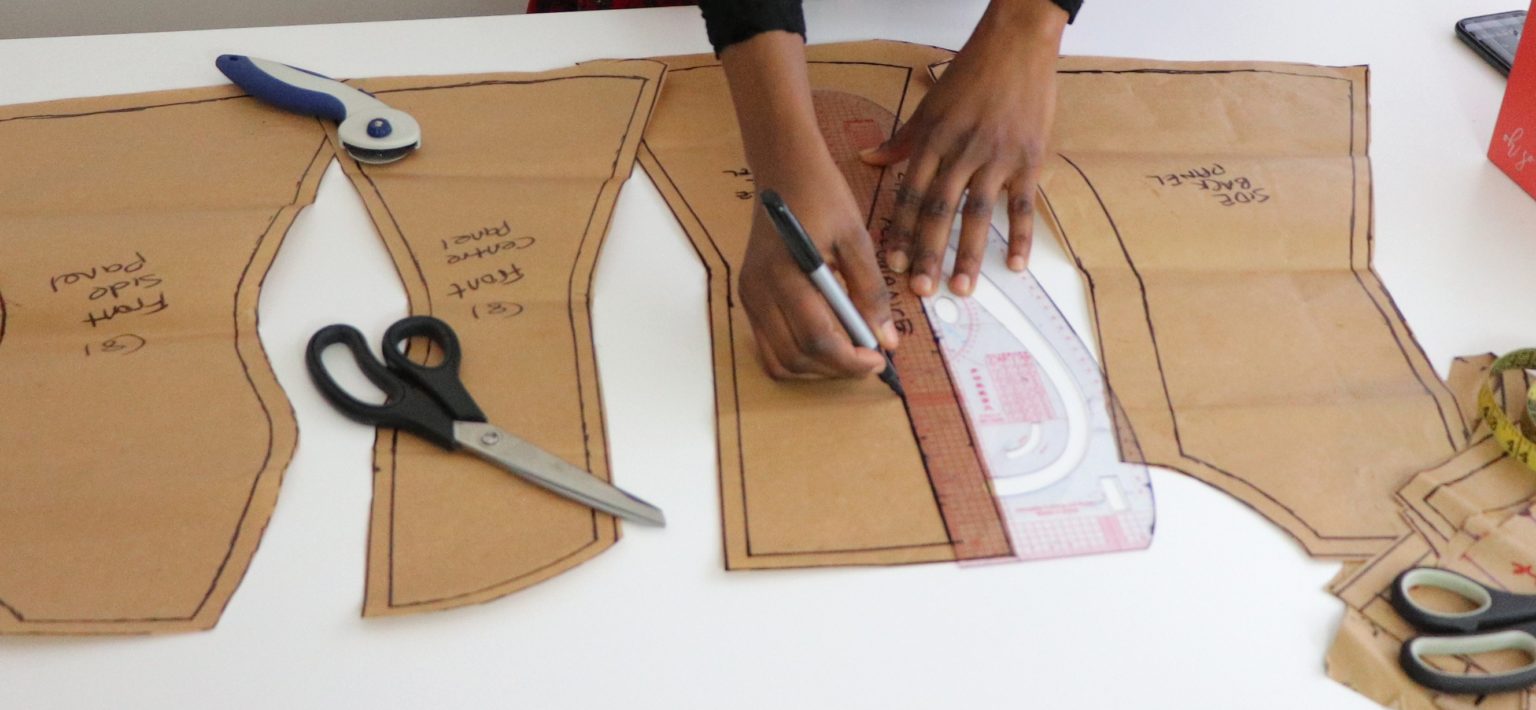 The Pattern Making Process:
1. Taking Accurate Measurements:
Your journey begins with accurate measurements. Measure the bust, waist, hips, and other necessary dimensions depending on the garment type. Remember, accurate measurements are the backbone of perfect fit.
2. Drafting the Basic Block:
The basic block, or sloper, is a simple pattern that fits the body or body part perfectly without any style or design elements. It is the foundation from which all patterns are derived. Start by drafting basic blocks for bodice, sleeve, skirt, and pants.
Check out this post on how to make your basic bodice block.
3. Adding Design Elements:
Once your basic block is ready, you can modify it to create different styles. Want to add a ruffle or a peplum? This is the stage where you bring in these elements.
4. Making the Muslin:
Before you cut into your fashion fabric, make a prototype garment, often called a "muslin". This helps check the fit and make necessary adjustments without wasting your main fabric.
5. Adjusting and Perfecting:
After you've made the muslin, try it on or fit it onto your mannequin. Make any necessary adjustments to the pattern and then create a final version on your chosen fabric.
For further help in creating your own bodice block, check out my helpful step-by-step tutorial on YouTube.
Tips for Pattern Making Success:
1. Practice Patience:
Pattern making is a process that requires patience and precision. Don't rush; take your time to learn the skills and apply them diligently.
2. Don't Fear Mistakes:
Mistakes are inevitable when you're learning something new. Use them as stepping stones towards becoming better.
3. Keep Learning:
Fashion is an ever-evolving industry, and so are pattern making techniques. Always stay updated with the latest techniques and trends.
Conclusion:
Pattern making might seem complex at first, but with the right tools and patience, anyone can master this vital skill in fashion design. By learning pattern making basics, you open up a new world of creativity and personal expression, empowering you to create clothing that is truly unique and perfectly fitted. Remember, the magic of fashion lies in its ability to allow us to express ourselves. So, start expressing yourself today!
Happy sewing, and here's to creating magic one stitch at a time!
Remember to share this blog post with others if you found it helpful. We're aiming for a million views to help a million fashion enthusiasts unleash their creativity!
Comments
comments